The Case for Cloud POS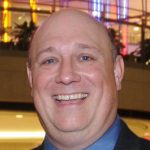 It wasn't all that long ago that when someone mentioned "the cloud" as an option for Point-of-Sale (POS) systems, those in the know would scoff and say, "It's just not possible." And quite frankly, the initial deployments of cloud POS systems were not very good.
Yet with new iterations of systems and a rapidly changing retail landscape that requires the same data wherever the consumer wishes to shop, many retailers are beginning to consider a Cloud-based POS application as a viable solution.
Make no mistake, it is not for every retailer size and shape. But new hybrid deployments, together with the adoption by larger retailers, are making the potential use of the cloud for POS a worthy discussion. This is something most retailers would not even have considered 2 years ago.
Cloud POS began as a solution for the small mom and pop retailer; you know the gourmet coffee shop, smoothie place, or women's boutique.  But more and more enterprise retailers are looking at POS in the cloud to solve a number of the issues in the way of getting to a single version of the truth.  Even giant vendors like Toshiba Global Commerce have developed POS applications built on the Sterling Commerce Order Management System that can be completely in the cloud, completely hosted in the store, or what we like to call "in the fog" where there is a backup server in the store for offline mode, but the primary online mode leaves everything in the cloud.
Without question there are many considerations that any retailer needs to take into consideration.  And there are many architectural issues that vendors must consider in their development.  In our latest research, "Cloud POS: Why the Time Might Be Right" we discuss the opportunity, forecasts, and perhaps most important, the best practices for consideration of Cloud-based POS.  This is written from the perspective of a former POS product manager.  And describes how to build a best-in-class cloud POS solution and where that is appropriate. For more information, click the picture above or see the product here.