IBM and Apple for Retail: "It's Complicated"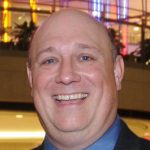 If IBM and Apple for retail were people on Facebook right now, the relationship status would say "Its complicated."
There is no doubt that company-wide, in all industries, this is a deal that provides great synergies for both companies. Apple gets a dedicated top notch sales and service team into the enterprise as well as a future of truly enterprise hardened software for their devices. On the other hand, IBM gains a fresh revenue opportunities in many areas of their company in the tremendously growing enterprise mobile software and services space.
Where its complicated is in Retail. There are 3 questions that are unanswered and add to that Its complicated relationship status.
1) Does IBM's background in transaction processing, loyalty, big data, cloud, etc. make it an ideal platform for an Apple payments platform based on iTunes? Certainly it could. No one processes more high speed retail transactions worldwide than IBM software and middleware. And an iWatch or iPayment platform, particularly for grocery and discounters where the move for self-checkout is more towards consumers scanning and bagging with their phones, this is a big potential deal.
2) Does the remaining IBM retail group begin offering a Mobile POS platform that is separate and competitive to the Toshiba Global Commerce platforms (formally IBM Retail Store Solutions) being offered today or is this iPad simply going to be an option for both or IBM Global Services play?
3) Will retailers really support three different platforms at the store level for POS activities? (Traditional POS, Toshiba Mobile, Apple Mobile?) Doubtful. IBM may have just cut off the legs of the TGCS relationship in General Merchandise retailers.
These are not reasons for IBM and Apple not to do the deal. It makes tremendous sense overall. But it has certainly complicated the lives of those who make their livelihood in Retail for IBM/TGCS and their customers.