Oracle Buy MICROS – 6 Takeaways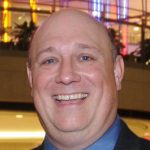 Today it was formally announced that Oracle has purchased MICROS for $5.3 Billion or nearly 27x earnings. (Note: IHL Group is for sale at 27x earnings too – any takers?) This is clearly a primary retail and hospitality move for Oracle. Here are a few takeaways that this brings to Oracle.
1) Hospitality Open for Businesses
This acquisition brings Oracle in as a dominant player in the Hospitality worldwide. MICROS is dominant in Lodging like IBM RSS was for grocery stores for nearly 30 years. Other areas of great market share include sectors of contracted food service as seen in corporate cafeterias, universities and hospitals and table service restaurants. This strength is worldwide with over 57% of MICROS' revenue is currently coming from outside of North America.
2) #1 in Specialty POS
This deal would put Oracle in the #1 software position in POS software among top 250 accounts at 25% market share using our 2013 POS for Softgoods study and #1 in POS for Softgoods POS for Hardgoods study with 17% of the accounts. (Our latest study is being compiled now, but in 2013 Epicor held the leading position for both segments.)
3) Mobile POS Opportunity
It makes Oracle a defacto potential leader in Mobile POS in specialty stores as well with the fact that MICROS has both Mobile POS hardware and software for specialty stores and Table Services restaurants, arguably the two greatest areas for growth for Mobile POS. Also, IHL's Mobile POS Study shows that 68% of retailers want their current POS provider to provide their Mobile POS application, so the market share in traditional POS helps here quite a bit.
4) Discount Double-Check
Oracle becomes a strong leader in the area of returns fraud and sales audit. MICROS has been a key leader in this technology for years. Oracle has a strong topic knowledge in the area as well. This is a strength that the new combined company could use to sell other products into these accounts. For more detail on specific accounts see IHL Sophia.
5) SaaS Opportunities
Oracle gets a viable base of SaaS users for BI. MICROS and many other hospitality vendors have been offering a SaaS model for business intelligence, inventory control, and many other functions outside of POS for restaurants for many years. It works and they have a great share of this market already. Oracle's advanced analytics offerings can really add to the offerings here and as retail segments continue to merge, more of this technology can be leveraged.
6) Oracle has an option to go downstream.
MICROS has a strong dealer network particularly in hospitality. These guys have been squeezed relentlessly though through the rise of the iPad offerings as a replacement for POS. Here is an option for Oracle to attract many new customers through the MICROS brand. Keep in mind, as we know from our SMB Study, nearly half of all cash points in retail in North America and over 80% worldwide are in retailers/restaurants with less than 5 locations. The issue will be whether Oracle can maintain expected margins and sell effectively in these lower tiers.
One thing for sure there is cheering in the upper management ranks and shareholders of MICROS and the sales team at Oracle. I'm not too sure how many others are cheering, however. The merger has the potential to bring strong synergies to both companies as there is little overlap in product portfolios. MICROS' strength internationally and in the hospitality segments brings a number of new accounts into company.