Deciphering the Hype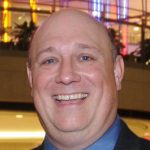 Recently we released a new study, Mobile POS: Hype to Reality. According to the findings, the mobile POS market will surpass $2 billion in hardware and software sales in North America in 2013 and 28 percent of North American retailers plan to adopt mobile POS in some form by the end of this year. Greg Buzek, founder and president of IHL, recently spoke with STORES contributor Lauri Giesen about his companys findings.
What types of retailers are most likely to install POS systems involving mobile technology?
The primary users of mobile POS systems are those that would benefit from assisted selling & primarily retailers that offer apparel, shoes or various hard goods like electronics, books, furniture or DIY items. It is not ideal for supermarkets and supercenters that involve very high-speed transactions. Mobile POS is best used in environments where there are less than an average of seven items per transaction.
What are the primary reasons retailers are looking to mobile POS systems?
When we shop together, research shows us that the transaction goes up as much as 25 percent because of accessories and other items. There is greater opportunity for customer service and a more cooperative sale [using mobile POS]. … Obviously, it allows you to move to the merchandise as well as use fun tools & such as virtual fitting.
For the complete article go here. http://www.stores.org/STORES%20Magazine%20October%202013/deciphering-hype