Why Poker Players Would Make Good Marketers A Big Data Story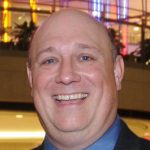 Poker players and marketers have more in common that you probably think.
Both activities require someone to make decisions with a limited set of incomplete information. Both are forced to try things and refine their approach over time as they learn. They both know that what works today, with this group of people might not work tomorrow with a different group of people.
They both gain significant benefit from having more information than the other guy does.
For the rest of the story…http://www.powerthinkingmedia.com/poker-big-data/