Trends for 2013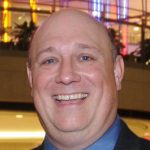 Clearly the single biggest trend for 2012 has been the addition of mobile devices to the retail environment. This has been the fastest adoption of a technology that we have ever seen. It is even faster than the adoption of Internet to the stores.
There are four different ways that mobile is being used. First, it is simply a way for the store manager to have access to data on the move. Second, it is a way for the sales associate to have a tool in hand to help customers make better and more informed decisions. Third, it is way to actually complete the transaction on a company-owned mobile device. And fourth, it enables the consumers device to do inventory lookup and price checking or even completing the sale themselves.
When we began the year, we viewed these as distinct stages. However, specialty retailers in particular moved very quickly to adopt the first three stages at once. And some retailers have gone so far as to say that stage four, the use of the consumers device, is the future for their chain.
Overall, mobile may be moving more rapidly than field testing has warranted. This is particularly true for mobile POS as it enters the Christmas season with many retailers using it for the first time. This seems extremely aggressive to me, but we will see. As an industry we will learn a great deal during this time about the effectiveness of mobile POS to truly enhance the consumer experience.
A huge trend going forward will be the adaptation of Big Data into retail operations. Some Wall Street analysts are now saying that investments in Big Data tools and processes are returning about 100 to 1 the cost of deploying the technologies.
The exponential growth of data and the continual drop in the cost of storage is opening up doors and insights that retailers only dreamed of in the past. This is a trend that is going to explode in 2013 because the early returns are astounding.  And much of that will not be external data but rather making sense of the incredible amount of data that retailers already have internally.
Finally, one technology that is finally going mainstream is item-level RFID. One could argue that RFID is the key to doing cross-channel merchandising effectively. Without it shipping from stores is simply not reliable enough to trust. For many retailers, inventory accuracy is off by as much as 25 percent.  RFID brings a promise of 95 to 97 percent inventory accuracy.
Best of all, you can be confident that if you have to ship from a store that you actually have the merchandise to fulfill the transaction. Macys, for one, is way ahead of the game with RFID and should begin to see significant financial returns from this technology.  RFID was once considered dead in retail because it was overhyped.  What savvy retailers are realizing that the ship from store component is the real value of RFID.