IBM and HP extend POS Terminal Share in 2011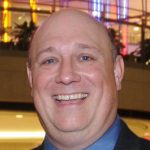 According to the IHL POS Vendor Database, IBM in particular had a stellar year, extending their overall market leadership position in 2011. Although showing strong growth overall, the performance in the Europe/Middle East/Africa division was especially strong. In the case of HP, their entrance into the hospitality segments worldwide helped lead their growth and extend their position as the second largest provider of retail purpose-driven POS hardware.
The IHL POS Vendor Database tracks the top 20 manufacturers of PC-based POS terminal systems in each region by segment worldwide. Along with IBM and HP, it includes data on NCR, Wincor-Nixdorf, Fujitsu, Dell, PAR, TEC and many other vendors. It reviews POS shipments, the installed base by vendor, by segment, by operating platform, and by processor type. The data is available for purchase on a quarterly or annual basis.
More information on the POS Vendor Database can be found here.
FAQ
How is this different from your POS Studies?
Our four regional POS terminal studies are both quantitative and qualitative in nature. We review trends, barriers to entry, forecasts, market values, etc. They do not include vendor share.
This POS vendor database is purely quantitative. It assumes that the buyer is familiar with the players, the segments, and is deeply interested and vested in knowing the individual vendors, what they are shipping, and what their trend is in the market.