WFM Best Practices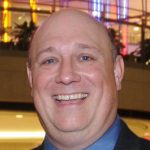 The explosion in web-based workforce management systems provides the retailer with the opportunity to manage the entire process of budgeting, forecasting, scheduling, optimizing schedules, task management, time and attendance, and analytics much more holistically. However, the advertised strength of these systems requires two distinct qualities that retailers are often lacking:
* Effective process management (example-effective and timely onboarding)
* Integration of HR, Operations, Finance and other stakeholder departments to effectively manage the workforce.
The time to overcome these challenges begins with the evaluation process. Begin with a core project team that includes Operations, Finance, HR, Audit, Labor and any other key stakeholders. There are currently more than 15 qualified vendors offering web-based WFM solutions, some bordering on HCM (human capital management) and ERP (enterprise resource planning) systems.
This level of sophistication may not be what a retailer requires, and in fact, the selection of one of these vendors may be detrimental to an effective WFM deployment. Why?
Advanced functionality across the entire WFM suite may overwhelm, rather than enable a retailer. It is important to consider the level of sophistication and maturity of the retailer s labor management process So first, define your scope and objectives, describing to management where the WFM project will be in Years 1-5, considering both the quality of resources who are and will support WFM, and the ability for business and IT to manage a sophisticated application suite like WFM.
It will likely take several years for a retailer to fully embrace the full scope of functionality being offered by WFM vendors today. Start with a cursory evaluation of the vendors in this space. A basic RFI (Request for Information) can provide an excellent starting point for comparing WFM vendors. The goal here is to get to a smaller list of vendor applications to analyze at a deeper level. The retailer should tell the vendor something about their current state and goals, and ask about their products, customers, roadmap and success stories.