Is Self-Checkout Dead?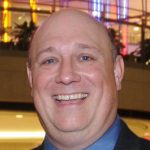 If you read the articles recently in the mainstream press, there are great headlines saying that retailers are removing self-checkout en mass. Well, the old axiom "Don't believe everything you read" comes into play. What is true? Well let's start at the source of the headlines. Albertsons, the split of the old company that is still based in Boise, Idaho. This makes sense for Albertsons, a company that is struggling to be relevant in a market increasingly dominated by Wal-Mart, Kroger, and Safeway in their core markets. Albertsons needs a way to differentiate themselves and they have chosen service as their key differentiator. Makes total sense.
Also in the news is that Kroger is looking at a few stores that no longer have self-checkout as well as Wal-Mart. Is this a death knell for self-checkout? Far from it. The devices continue to expand in total population by more than 10% a year and are growing into other store formats beyond grocery and DIY as we speak.
What is true, however, is that self-checkout doesnt make sense in every store in every chain. There are several factors at play that must be considered before deploying:
1) Does self-checkout fit with our overall consumer engagement strategy? If Every Day Low Price, absolutely. If not, then see question 2.
2) Does your chain or each store cater to a population that is used to self-service, whether at the pump, through travel and transportation? Self-Checkout works best in those stores where the demographics are a transient population that is predominantly under 45 years of age and where a good portion of the population is used to using kiosks and ATMs. It is not as successful in stores that cater to retirees.
3) Can each store handle the ROI payback equation? In general, a grocery store must generate weekly sales of about $300k to create a payback that is reasonable on self-checkout (12-18 months). Those who have been most successful have trained their cashiers to train customers on the systems. Then redeployed the saved labor to profit centers in the store like prepared foods, floral, deli, and bakery areas in the store.
4) Does the store have a high percentage of items causing disruptions? When self-checkout started in the industry, the only items requiring interventions from cashiers were age restricted items such as tobacco and alcohol. The list of products requiring intervention, however, has increased dramatically in some areas of the country. Most specifically over-the-counter medications, some household chemicals, and spray paints that have been linked to substance abuse or vandalism. These have all made the self-checkout experience a greater unknown in terms of transaction time and ROI.
5) Has theft been a big problem at your self-checkout? In general, our research has shown that shrink has gone down or stayed the same in the stores where self-checkout has been implemented. Quite frankly, the customers for most retailers are more honest than the cashiers and most front-end theft comes with employee help. However, there has been a rash of publicized thefts through self-checkout particularly from the I-75 corridor from Miami to Detroit. Retailers need to monitor this not only in this area but across the nation.
So is self-checkout dead? Of course not…we are in version 3.0 of the technologys maturity. Retailers are evaluating which stores it makes sense in and which it does not. But an average installed base growth of over 10%? I think most of us would love such a problem.