The Search For Intelligence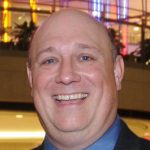 It would seem obvious that retailers would want to utilize every tool available to gain insight into their business. Yet, that does not seem to be the case when it comes to Business Intelligence (BI) software. In fact, data pulled from IHL Group's Sophia Data Service indicates that only 23% of the North American retailers we profile have adopted a BI solution. This seemingly slow adoption rate could be the result of some misunderstandings or uncertainties on the part of retailers, combined with the basic need of having a data warehouse solution installed (something that only 26% of profiled North American retailers currently possess).
Business Intelligence, as a software type, refers to a broad range of tools that to some degree mine, process, organize, report and qualify data. Some BI applications serve as an all encompassing solution; others operate as a module of an ERP solution, and still others operate as a single-function application. Most BI solutions provide some sort of dashboard-like display, which allows key decision makers to have up-to-date views on the most important data. That aspect, identifying the most important data, seems to be one of the obstacles in adoption.
Recent IHL research shows that Food, Drug and Convenience retailers rank BI solutions as the first solution they intend to invest in after POS solutions. General Merchandise retailers tend to rank BI solutions much lower on their priority list. The reason for this stems directly from the recent recession; Food/Drug/Convenience retailers are providing staple goods to the consumers that shop there. Their focus is on understanding the data they have already collected in order to increase the wallet share of their customers. General Merchandisers, on the other hand, are more concerned with simply selling their customers anything, as the recession has seriously curtailed non-necessity shopping.
Hopefully, retailers spend the majority of their time on their core business concepts. Bookstores sell books, restaurants sell food, and clothiers provide desired fashions. Yet somewhere in each of these businesses, someone (hopefully) is charged with keeping track of key metrics. Some of those metrics are pretty basic, but there are times when deeper, more complex analysis of large amounts of data is called for. Having the ability to quickly and accurately aggregate and interpret data can provide retailers with valuable insight. This insight can lead to better, more informed decision making across all areas of the business. Having data is the easy part; making sense of it is another matter. This is where BI comes in by providing not only up-to-the minute details of standard reports and metrics, but also more detailed, individualized reports as needed.
One misconception that retailers possess is that the standard would be to license only one BI solution at a time. However, further data pulled from Sophia indicates that of those North American retailers that have a BI solution installed, 61% of them have multiple solutions. This implies that most retailers tend to piggy-back multiple applications to gain the level and degree of insight they desire. This should encourage retailers looking for BI solutions to feel free to seek a multiple application approach, and not be too concerned with choosing a single provider. Additionally, software vendors can be encouraged to continue to develop and sell applications that add new levels of insight; the data suggests that retailers wont balk at adding modules simply because there is a legacy system already installed. This same data serves as a challenge to vendors; indications are that the majority of retailers with installed solutions dont feel they can achieve the degree of insight they need with currently available solutions.
There is a clearly delineated progression from ledger, to spreadsheet, to database, to data warehouse, to BI solution. This can be daunting for retailers that are asking IT departments to tighten budgets and curtail spending, particularly given the overall low adoption rate. Fully 96% of the currently installed BI solutions have yet to reach 90% of their useful life, indicating many of those solutions were installed fairly recently. Retailers that have yet to install BI solutions would be well served to evaluate where they are in the progression, and take at least the next step in their search for intelligent answers.
Sean Alexander is a Technology Analyst at IHL Group, a global research and advisory firm for technologies deployed in the retail and hospitality industries.