Dining Out..at the Grocery Store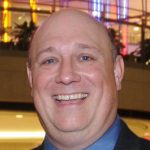 In early October, Wegmans Food Markets opened its first full-service, in-store restaurant. Honestly, it's about time! For several reasons, having a well appointed, table-service restaurant is a no-brainer for grocers looking to grow and expand.
Margin Pressure
As stated in IHL's "2009 IT and the North American Supermarket" market study, the average supermarket transaction generates a 1.84% profit before taxes. Grocers would be wise to pursue any change in strategy or offering that would either increase that percentage, or provide a new, higher yield revenue stream. As grocery stores are destination retailers (nobody gets there by accident) why not increase the number of reasons a person would head to your store? Grocers already spend vast logistics resources ordering, transporting, and storing perishable items, so the additional supplies needed would have a minimal impact on those costs. Additionally, menu items could be designed that feature the highest margin products, encouraging customers to purchase those items to recreate the dishes at home.
Private Label Promotion
Most grocers now sell their own private label branded items. However, several recent studies have revealed that private label purchases have leveled off. One reason for this surely is related to consumers not wanting to spend their monetary and time resources trying substitute products. Since in-store samples are usually limited to ready-to-eat products, it can be difficult to get customers to take the plunge into private label ingredients that serve as building blocks in finished dishes. What better way to showcase the versatility and quality of private label components than to construct an entire course or meal out of those ingredients?
New Educational Opportunities
Currently there are several grocers that offer recipe and meal planning assistance either online or through electronic kiosks in stores. Some grocers (Publix comes to mind) do an excellent job of providing finished meal samples along with ingredient lists and recipes for customers to recreate the dishes at home. However, this limits the number of items a consumer might sample to one or two per visit. This is due to the large footprint that the sample kiosk takes up. The benefit of a restaurant is that not only does the grocer get to showcase more items, but the consumer gets to select items that are most likely to fit their established tastes and preferences. This approach would encourage more customers to buy the necessary ingredients to make the dishes at home.
Worth The Risk
Despite all of the potential benefits of opening a full service restaurant, it is not a strategy without risk. Investments will have to be made in kitchen management and recipe management software solutions, new employees will have to be hired and trained, and store managers will be asked to oversee new areas of operation. The departure from the grocers core competencies might cause concern for some, but I dont think so. Much like those companies that invest in IT during economic downturns, those organizations willing to take the plunge into new, well thought-out opportunities will emerge in a better position than their competitors.